Pregnancy - Bright Start®
Keystone First Community HealthChoices has a special program for pregnant Participants called Bright Start. We want to help you have a healthy pregnancy.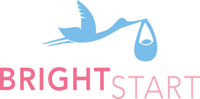 With the Bright Start program, we can:
Help you sign up for childbirth and other health information classes.
Help you choose a doctor who is right for you.
Give you information on prenatal vitamins and eating right; your body needs extra vitamins, like folic acid (a B vitamin), when you are pregnant.
Work with your provider and dentist to make sure you get the care you need; having healthy teeth and gums is very important during pregnancy.
Give you information and resources to help you have a safe pregnancy and a healthy baby.
To join Bright Start, please call 1-800-521-6867.
For tips and information on pregnancy, refer to these online resources:
Sometimes women feel down or sad after having a baby.
This is normal. Please ask yourself these two questions:
During the past month, have I often felt down, depressed, or hopeless?
During the past month, have I had little interest or pleasure in doing things?
If you answered "yes" to one or both of these questions, please call our Bright Start department at our toll free number, 1-800-521-6867.